Dropshipping Custom Store from AlidropShip
Today the Drop shipping business has proven to be a good and passive way to earn a good extra income online. But starting a drop shipping business isn't going to guarantee your success and depends on your niche. I've seen dropshipping stores close up just because they can't keep up and the cost of running the business is recurring. Thus, making it difficult to sustain. I hope is not your case!
In other to be successful in any drop shipping business you have to take into account the product niche you choose to drop ship, availability of the product offline, ready suppliers, promotional tools and most especially the platform you choose to sell with.
As a result of this more and more merchants are finding an alternative to their platform and also finding access to better-automated tools. In-short finding all means possible to beat down the cost of starting or sustaining their drop shipping business.
What is the Alidropship custom dropshipping store and why you need one?
The AliDropship custom store also known as a personalized custom dropshipping store – is a normal online store using WordPress & Woocommece where you go to buy a product. But this time around it's ready-made. Specifically built for dropshipping and exclusively created for you to tailor your brand.
It's a ready-made dropshipping store developed by high skills designers and programmers with other technical specialists – who are responsible for developing it from scratch using WordPress and Woocommerce.
The custom dropshipping store is a perfect solution for those wanting to make drop shipping business as another source of income – but have limited time. Also, it's perfect for those that have no prior knowledge about building a website but want to start a drop shipping business. You can learn more here about what is drop shipping…
Having the store is the fastest way to start a drop shipping business with AliExpress. This is because your store will be directly linked with AliExpress with the help of the Alidropship Plugin. The store gives you time to focus on other things or the most important which is marketing your product.
The custom store from Alidropship worth the Price?
Of course, people are very sensitive when they have to pay money. Well, who wouldn't be? At least you need to be sure if what you are buying is worth the price and soon you can get your investment back in a short time…
I will explain to you now in detail why the custom Alidropship stores it worth the price :
1. One-Time Payment for life
It's very important to know that a one-time payment is only needed to have your customized store built. You won't be charged any additional fee for your store, it will be 100% yours. Furthermore, no percentage of your sale will be required to be paid to Alidropship or third parties, it's all yours to keep. You will have to pay only the fees if you charge your clients through PayPal or Stripe.
Alidropship's customized stores are divided into 3 plans:
However, the only inevitable additional cost you have to pay is for your hosting. What this means is that you have to pay some hosting providers to keep your website connect to the internet. Otherwise, you can opt-in for the web hosting Alidropship offer to its users from $48 per year
Now, compare to the popular Shopify. Their basic plan is $29 using that for a year is going to cost you $348. This is without the use of their plugin and subsequent years.
2. Automated Dropshipping Solution 2019
If you are into dropshipping then you will know the importance of automated tools. These are tools that will save you the stress and the precious time of searching for products all day on Aliexpress. And not just that, getting to edit the products manually and manage your order fulfillment. This very can be very stressful and the worst part is losing your time.
This can be translated in this: Automated orders fulfillment -> Automated store promotion -> All-in-one Dashboard nice organized
Alidropship custom store gives you an all-in-one dashboard to monitor all your sales, traffic, stats and activities. The store makes drop shipping easier for you by automating the most challenging part of the dropshipping business. You will benefit from:
You will be able to place an order on AliExpress from your shop: Manual or Automatic
Social media account for promotion in Automatic mode ( save time )
Order tracking for you and your clients so in every moment you and your client will know where the package is
You will have the chance to edit/modify your prices as per your store needs
You can filter your products before import them by using the EPacket free shipping
Product updates with a notice on your email
3. How the store customization will save you
Each custom store comes with a carefully designed theme and the store is created with your specific requirements. The Alidropship will provide you a logotype if you don't have, they will create and manage your social networks if you don't have them. The store themes are professionally designed themes by Alidropship specialists.
You should also know that the themes are tested for the ability to generate more sales and bring higher profits to your business.
4. All-Inclusive DropShipping website
The custom store is an all-inclusive store. Basically what you get is a complete E-commerce solution ready to sell. It comes with a fully functioning website with already imported products ( 50 products included for your niche on the Basic plan ) ready to start selling almost immediately. Additionally, you also get a shopping cart that enables a seamless purchase procedure.
Interestingly, it also comes with a range of marketing tools integrated with the website. It allows the owner access to various marketing and promotional options such as product review, discount coupons, emails for abandoned carts to recover, etc.
Other unique features you can find:
Up to 12% AliExpress cashback when you join their program
You will be the sole owner of your new shop and you will have 100% ownership
Professional web design with optimized themes for dropshipping
Fully automated orders with AliExpress with a click of the button
Product niche research for your store
Option to have a free domain
Your new store will be optimized for mobile users
Promo video marketing ( Not included in all the plans )
Branded social media pages
50 imported products with edited pictures and descriptions.
On-site SEO and social networks account with a click of a button
Complete dashboard – to monitor your sales, orders, stats, and activities
Integrated Google Analytics to measure your traffic
Integrated payment gateways like 2Checkout, Stripe, PayU, PayPal, etc.
5. Niche Selection For your Dropshipping Business
If you are like me, then you will know how confusing niche research can be for your dropshipping business. For my shops, I had to ask the help on Alidropship to help to choose a good and profitable niche! They did it very well. People often say it better to sell a product you have a passion for. But you should also know that while passion is a great factor for business success, there are still some important factors you can't but look into. Factors like:
Current niche/product trends
The potential of your niche will be good for SEO
Your Niche popularity
Niche provider(s)
Will you be eligible for promotions and advertising?
Seasonal constraints and much more…
Niche research can be a tricky part of dropshipping. This is because it's very important to choose a niche that is competitive, market-friendly and exciting to you personally.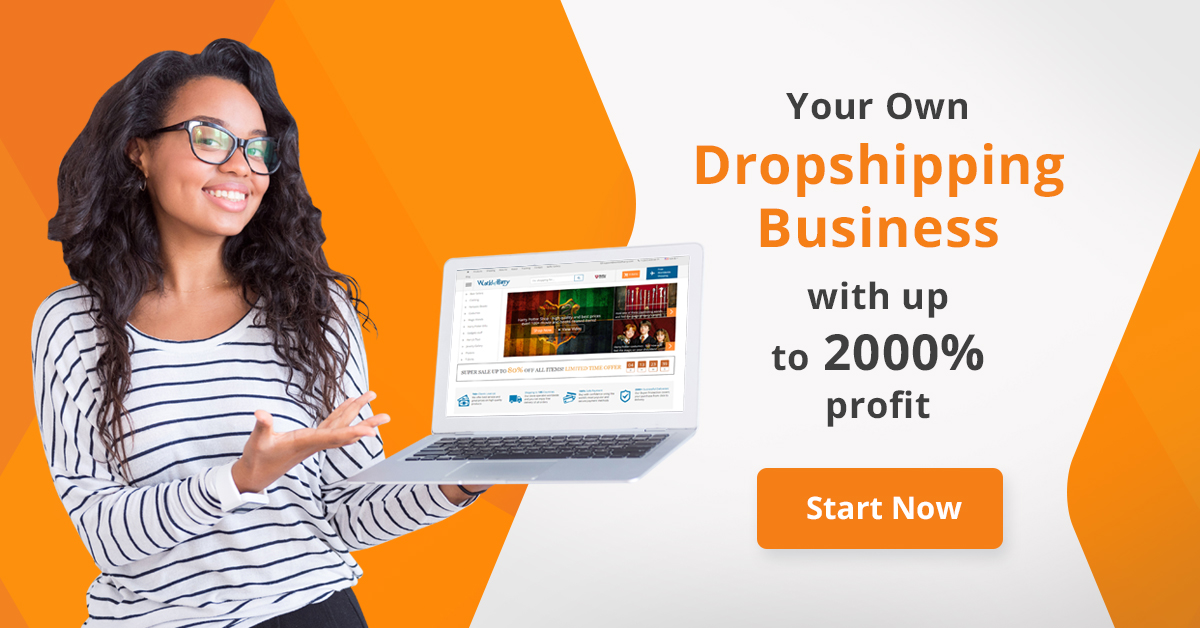 The Alidropship analysts help all buyers of the custom store to carefully choose a niche for their drop shipping business. That's, of course, you don't have a niche already. They carefully do so by taking into consideration all the numerous factors in choosing a dropshipping niche that will prove to be successful for your business.
6. Marketing and Promotion
Finally, your store is prepared for promotion in social media in the automatic pilot – knowing that social media is a great source of the traffic to generate sales for any e-commerce business. Accounts will be created for your store on most of the popular social media networks to promote your store. This will also be done to raise awareness and interact with potential customers.
The good news is, the social networks accounts will be run automatically through the Social Rabbit plugin installed on your store. You will be able to manage automatic: Facebook, Twitter, Pinterest & Instagram with the addon.
The process used by Alidropship to design your custom store
Ordering the custom dropshipping store from Alidropship is quite simple. However, first thing first, you need to place an order. After that, the rest is fun. Here is the breakdown, as soon as you place the order:
– You Get a Personal Project Manager – The project manager will be in charge of coordinating your store project and will be answerable directly to you. He/she will give you access to their Basecamp – this is a special platform where you can monitor the progress of your store. Furthermore, You will be given a questionnaire to fill to learn about your requests and preferences. Your project manager will be there for you all the time to answer all questions or receive your comments about the progress of the project.
– Put on paper the project details – You get the chance to explain and put on the paper with your project manager exactly what your preference should look like. The result of your store will be in the proportion of the details you provided for the specialists. They want to know exactly what you want to see in your store to provide you the best service they can.
– Monitor the Process – You also get to follow every process of the project and leave your feedback. This way both teams are on the same track. In one word that's why is called a Custom Store Design
– The last step of the project: Access your store as soon as it ready – As soon as the store is ready your project manager will provide you with guidance and instructions on how to manage the store and also promote it. Immediately they provided you with the access details to the store, you can run and amend it the way you want. In addition to this, you also get to enjoy lifelong support from Alidropship with no additional cost.
What payment methods will be used in my new custom store?
The custom store supports most of the popular payment gateways, like PayPal, 2Checkout, Stripe, PayU, etc. Thus, allowing your customers to be able to use any of the convenient and secure payment methods. Please see here all the gateways used and available for your store.
In case your country payment gateway is not inclusive or you want to add additional systems, you can notify your project manager. But this might cost an additional fee.
For the Alidropship custom store, I will be charged with extra fees?
Ordering a custom store from Alidropship gives the buyer 100% ownership of the website. You don't have to pay any monthly fee or commission fee on your product profits buyers are in total control of the store. As I mentioned several times earlier they will not charge you hidden fees or other taxes. It will be your store and that's it. You will be able to manage it as per your needs …also you can sell it afterward if you don't need it anymore…
The only future payment you have to pay will be for your hosting platform. This is to keep your website running and you don't have to keep your website hosted with Alidropship if you want. However, if you are curious about their hosting plan you can check it here.
Alidropship custom store Pros and Cons
PROS:
Lifelong support and free updates for the plugins, themes, and store
Ideal for the people they don't have much knowledge of how to run a Dropshipping Business
High-profit scalability and high-profit margins
Automated with the latest plugins dedicated to Dropshipping
Direct link to AliExpress
100% ownership of your store and plugins
CONS:
Additional cost for special requests like SEO, Video creation, Keyword research, etc… besides the all included in your custom store plan
The additional cost for special requests is just like if you go to a concert .. you get a basic ticket and then you want to upgrade it to stay in the VIP ZONE… Same with the additional services from Alidropship.
My final verdict about Alidropship's custom store design
if you look at it, the price is still worth it based on everything you are going to get along with the store. Shopify is a great platform too, but their price has caused many drop shipping businesses to close down due to the recurring fee per month.
The one-time fee for ordering the Alidropship custom store will give you the freedom to plan your business into details without being bothered about your monthly recurring fee.
Finally, the custom store is of great help for those just stepping into the drop shipping realm. It allows them to work personally with the support and help fix any future problem along the line.
I will give you a hand to help you start on your new journey… A coupon code:
Just make sure you add the coupon code before you place your order and make the payment…
Feel free to ask me for help or if you have any doubts using the comment form .. I will be more than happy to assist you!