Welcome to the most comprehensive tutorial to find a niche for your dropshipping store 2021! Throughout this tutorial, you will find many recommendations, step-by-step instructions, and videos that will explain in detail how to dropship with WordPress. In this article, you will learn step by step how to find a niche for dropshipping, how to find a supplier, and the products.
So without further ado, let's get started.
Why is creating an online dropshipping store with WordPress better?
Working with WordPress gives you the freedom to avoid the monthly rent charged by platforms like Shopify for a store that is never yours, that is, the month you don't pay the monthly fee, you no longer have a store and if you start to grow and require advanced features you will have to pay more.
This does not happen with WordPress and Woocommerce, together they allow you to create powerful online stores without having to spend too much, in fact, they are free, you just need to invest in a hosting and domain and that's it.
To make everything a little clearer, I'm going to list the main benefits of creating your project in WordPress:
Higher profit. Some have asked me about dropshipping on Mercado Libre and Amazon. The disadvantage of those platforms is that your income will be lower since you need to pay for the exposure on each one. On the other hand, in a store that you own, your profit is higher because you avoid that commission.
You create your own brand. In a marketplace your brand has no value, you see these words read but it is the truth, your brand has virtually no presence. Instead of having your own online store your brand will always be visible and your customers begin to identify, branding is the best thing that can happen to you in online business.
You add value. It allows you to personalize the customer's shopping experience and you can increase the value beyond the purchase of the product since you control your own store.
Total control. You are free to try and select the strategies that suit you best, no one is going to limit you by policies or even fewer conditions in prices, descriptions, pictures. You can create and test the strategies you choose as best suits you.
You have no competition. When you place your products on Google or Amazon, you are competing for the price with a lot of sellers. This does not add value to your products, much less to your brand. By having your own website you don't have to worry about that, you have the control to convince your customers to stay on your site and let them know why you are their best option.
Proven performance. WordPress is the most used CMS in the world for creating websites, so you don't have to worry that something will go wrong, as long as you keep your online store up to date you won't have any problems, experimenting on new platforms is not a good idea, much less when you're just starting out.
You have statistics. With your own WordPress store, you can measure absolutely everything your customer does on the website, in the end, all this information becomes valuable for your business, it allows you to make changes and make efficient decisions for the good of your business.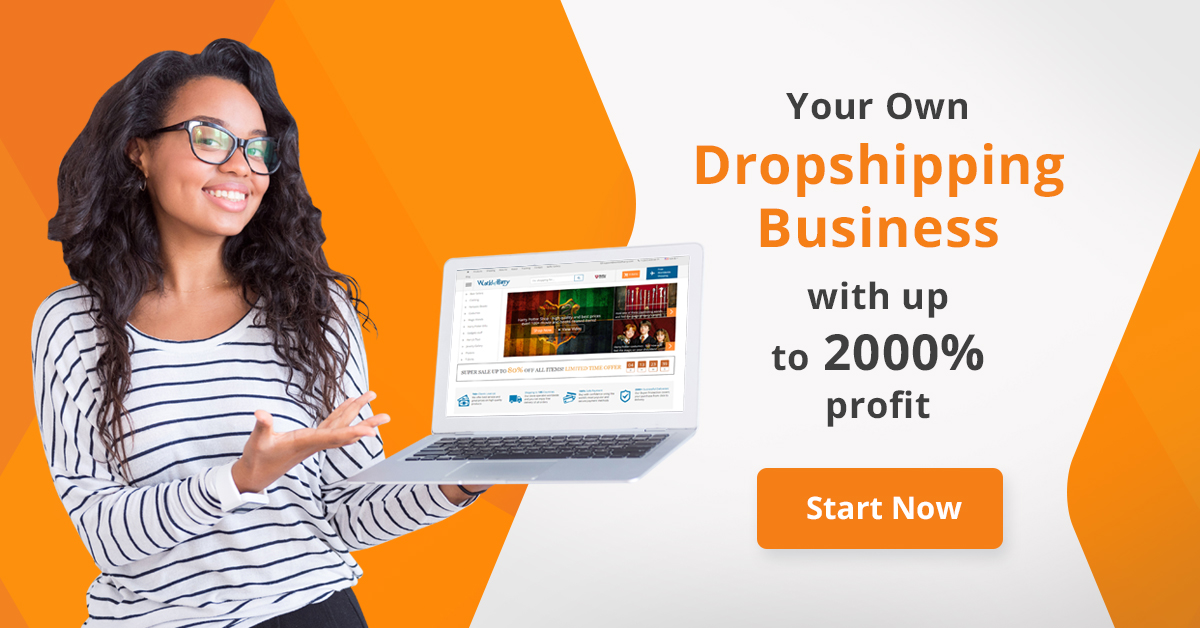 You should definitely opt for your own online custom dropshipping store, there is no better start than knowing that the business is yours and that you can make it grow.
How to find a niche for dropshipping?
Having good suppliers is key to the success of your business and to make it profitable. From my perspective these would be the most important characteristics to consider when choosing a good supplier:
To sell a quality product. It is important to have products that have excellent conditions, that do not have complaints in the product file, this will save you headaches and you will avoid returns.
That you have experience with. It is so large the catalog of suppliers in Aliexpress that you can easily remove some options, I recommend you have at least 3 years working on the platform.
Have good prices. The issue of price in dropshipping is key to make it profitable, first to be attractive and to leave you a very good margin.
That he communicate in time and form. If the provider takes days to respond you will have a problem, so you must ensure that although communication is not immediate if it is efficient
How to find a niche for dropshipping and the product suppliers?
The product selected is so important, that I dare say it is the most important factor that determines the success or failure of your dropshipping business niche.
The niche is the category of products in which you seek to position yourself, for example, there are niches such as Home, Women, Men, Children and some much more specific as a specific sport, a hobby or free time, these niches although it seems very small can become very profitable opportunities because the competition will be lower and your concentration will be high so you have ample opportunity to create a profitable business.
The search for the product and determination of the niche should be the core of your strategy in your store and without a doubt, you should invest as much as possible, that's why I emphasize a lot, invest in economical and reliable dropshipping tools so you can concentrate fully on the search for that winning product.
I'm going to share with you a list of points to help you choose the type of niche:
Make it evergreen. This means that it does not depend on a specific time, although it might seem good ideas niches like Christmas and Halloween go a long time without selling, it is not a good idea for a first niche, perhaps by the time you have a first stable niche, you could start building niches of this type. Where there is little competition for this very reason.
Have a good average ticket. This means that you determine a range of prices for your products and that there is not too much variation between them, this will allow you to correctly manage the margins and control them when shipping for example.
That they are not complicated products. If the products are complicated to explain, they will be more complicated to understand. These products can also generate returns since it may not be clear at first.
That it has a stable purchasing trend. Be very careful with fashion products, I'm not saying they are bad, idea but they involve a lot of risks, need to get very early in this trend to work if you have weeks and everyone is talking about this is probably not a good idea. I recommend you to check the trend in Google Trends.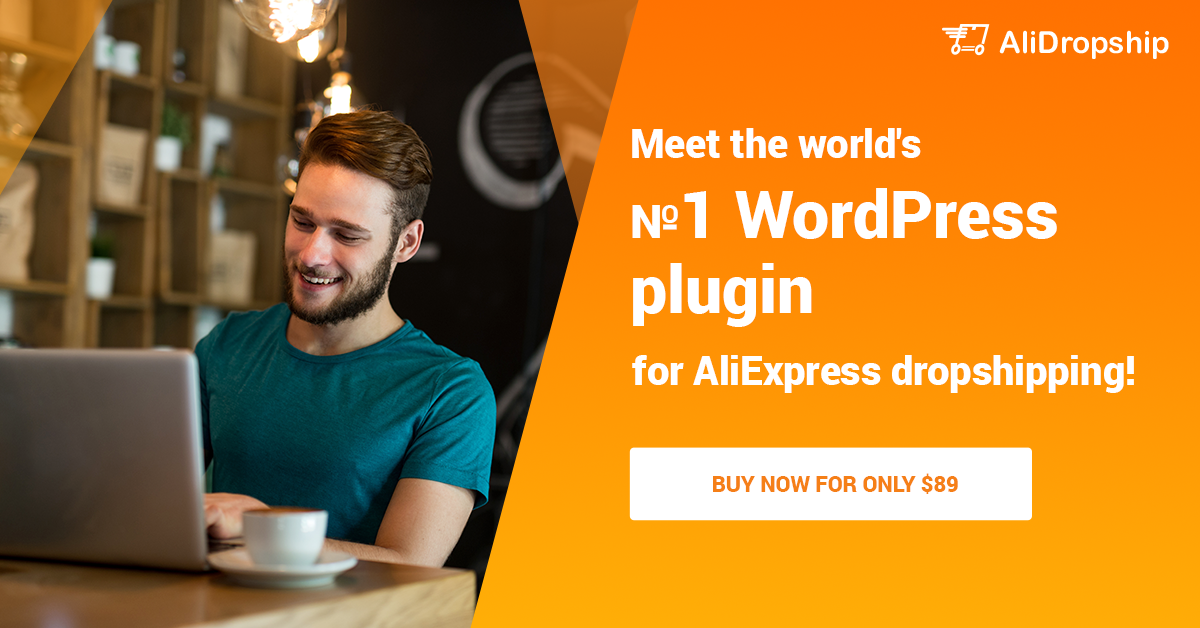 IMPORTANT: If you see it too complicated to find your perfect niche maybe this additional service can help you: Niche Research
The worst products for dropshipping
You should never get carried away by the emotion of a trend and go on top of it without analyzing the risk involved. I made a list of things to consider and types of products that I don't recommend at all when it comes to dropshipping.
What are the characteristics of a bad dropshipping product?
Large or heavy. Large or heavy objects have higher shipping costs that will make it more complicated to sell them, in addition, they run a high risk of not reaching their destination in good condition because of the special handling they need.
Fragile. The same happens with fragile objects like ceramics and glass, for example, the only way to work with these products is to make sure with your supplier that they will come super protected. I sincerely do not recommend them unless you already have a lot of experience working with suppliers.
Considered illegal or prohibited. Of course, the products known worldwide as illegal are prohibited, there are also prohibited products such as knives, military, and electronic cigarettes.
Copyrighted products. Copyrights can cause you problems, it is very common to see this kind of products with images of "popular" characters with copyrights stopped at customs. Although it is true that many of these goods enter China, you run a high risk of losing your products and store.
On the other hand, you can be denied the payment gateway when the provider of this makes the verification of your site, if it finds products that you have not indicated you have the rights of trademark use can be easily denied.
Complex electronic products. Because they are computers or telephones, they are at high risk of something happening to them in transport. Although it does not apply to all types of electronics, for example, smart sports watches do not run this risk or hearing aids either, as they are not as fragile.
Slimming or healthy products. These types of products are very delicate since it is impossible to guarantee that they will work in the case of the devices. And in the case of substances, you are not sure what they contain and they can be harmful to your health.
Some beauty products. Especially those that have substances that come into contact with the skin, because just as with slimming products, it is not known exactly what these products contain and they can cause you problems such as complaints and returns.
Shoes. The problem with shoes is the sizes, although the suppliers try to give you a lot of content so that the measures are very specific, they are products that usually have complaints and returns, so I do not recommend them.
The best products to sell by dropshipping
Now let me show you a list of the best types of products for drop shipping you are allowed to sell with some good examples.
Jewelry. This is a great category of business, in the article about dropshipping in Mexico I tell the story of a friend, and it is precisely in this category that he is selling now. The key in this niche is to find unique products to make them stand out later on Instagram and Pinterest for example.
It is a fairly broad type of product with products for both men and women and you can still enter several more by entering sub-niches which are very specific categories of products.
Fashion. It is a category that never fails, just be careful that they are not tight products as you can have problems like the one we mentioned with shoes and sizes. Choose novelty garments that are not tight and do not have as much problem in the size.
If you find unique and well-targeted garments this category can be a total success just like the first one. And it's not just clothes, it can be bags and all kinds of related products such as fluorescent clothing, just remember that they should not have trademarks.
Phone accessories. This category is one of my favorites, and there is a huge variety in AliExpress catalogs of this type of product. Cases, cables, wireless chargers are some of the products you could sell but you have to remember that this type of product you can find them anywhere near you and in any shop.
The reason why they are my favorite is that it is a stable product, always kept in constant searches of customers. In addition, sometimes they are such special designs that customers easily wait for AliExpress' time to receive their products.
Electronics. This category is one of the most purchased on the Internet and also the most profitable in dropshipping, only we can not include all products because there are some complexes such as computers, some types of drones, phones, all these are not recommended but there are others highly recommended as: headphones, power banks, smartwatches, small cameras, LED lights, car chargers, car phone holder, sensors for the home.
On this category in this year of 2021 is very fashionable the intelligent plugs for the home that its consumption is stable, it is a good niche that is working very well.
Home & Garden. Home products are another excellent category for dropshipping, the reason is that they do not have sizes, do not go out of fashion and there are a lot of people buying these products all the time. From innovative and technological products as we saw in the previous category to objects for the bathroom.
For example bathroom accessories such as showerheads, brush cups, or similar for the kitchen as creative and unique objects such as fun kitchen utensils, also work super well.
Arts, crafts, and hobbies. This category is extremely large but very profitable, it would be complicated to give you examples because it depends a lot on the niche but you can find a lot of ideas on sites like Pinterest, Etsy among others.
Clocks & Watches. Although it can also be risky, it is not something I recommend for beginners but it is certainly a category that experienced drop shippers like, they are products that work very well and have a lot of variety for both men and women.
Babies and moms. This category is not so explored and is not thought of as the first option for beginner drop shippers, but it would certainly be one I would start with, it is incredible how many purchases per month are made of this type of product.
Tools. This category has always worked well if it is not a fashion and is necessary products always make it a stable category.
Motorcycles and cars. And I don't literally mean selling motorcycles and cars, but rather accessories, this is a category that is regularly targeted at men because they are the ones who are most driven by this type of product, very stable and has always worked well.
Sports and Fitness. This category is relatively new since a few years ago it did not generate the sales it is currently generating. What makes it a perfect niche is that it has stabilized and not declined.
Pets. This category is very similar to the previous one, it is relatively new but has stabilized in constant purchases all the time. Shopping for pets is something that came and looks like it won't go away, look for innovative products that can work.
I hope these ideas helped you to get a decision and start your dropshipping business from home! Feel free to leave me a comment and I will answer as soon as possible!