I have noticed in the last few months in several English-speaking e-commerce groups, that many people do not know what dropshipping is. Despite being a term that has been growing exponentially in recent years, the information that is available in Spanish on this topic is somewhat limited.
While most information about what dropshipping is in English, and millions of videos and information about it can be found, not everyone is fluent in the language and that makes it difficult for them to get started easily.
In this article I will delve into the subject and the common question:
What is dropshipping?
In short, dropshipping is the model in which we sell the products of a third party, without having to invest in merchandise. Surely you've done it before without knowing the term. Maybe you have helped a friend or family member to sell something in exchange for a small commission. Or you sold catalog items to people in your community. Well, the dropshipping model is something similar.
How it works?
We can see the dropshipping model as a triangle using three individuals: you (or your store), the supplier, and the customer. Although in this article we will talk about several types of dropshipping, the most common nowadays are WordPress, Woocommerce & Shopify dropshipping, and eBay dropshipping. In both cases, we will need a store or an account.
You (or your store)
Whatever type of dropshipping you prefer or the way you want to implement it, you must have a place where people can see your products. The most common way to do this is by creating an online store, and as far as this is concerned, WordPress and Woocommerce are the most popular.
Why?
Because Woocommerce has some of the largest drop shipping vendors and integrations in the world, such as Alidropship Plugin.
The purpose of creating a store is to be able to expose your products to those who can be your potential buyers, and who can buy the products from there.
The Supplier
Since we have a store installed, where do we get the products?
For each type of dropshipping, there is a variety of suppliers, and each one of them has different characteristics and benefits. Due to the great growth of dropshipping in recent years, the number of suppliers has multiplied exponentially.
The supplier is the one who will manufacture and ship the product to your customer. Most of them have warehouses generally installed in the United States and China and once you make a sale, they send the product to your customer's door.
One of the advantages of the dropshipping model is that you don't have to invest in large amounts of inventory or worry about shipping, since they take care of all of it, and charge you only if you sell the product.
The Client ( Customer )
Thirdly, and not least, the customer. At the end of the day, there is no point in having the best store and the best supplier if you don't have customers to buy.
They pay in your store and receive the product from the supplier.
Now, is it as simple as it seems?
As I said earlier, we'll go as deep as we can to answer any questions you may have about this if you're interested in getting started.
Types of dropshipping
Although this term is mostly associated with Shopify dropshipping, few people know that there are several other types of dropshipping, for example:
eBay Dropshipping
eBay dropshipping is a model that has existed for years and is one of the most common worldwide. It is mostly based on selling products from other online stores such as Amazon, Walmart, or Best Buy on eBay USA.
Dropshippers on eBay, look for relevant or trendy products in stores like Walmart, and then publish them on eBay at a higher price. When an order comes in, either themselves or some tool they use to automate it, they place the order at the Walmart store and Walmart sends it to the customer. Let me show you an example.
We see that this lamp is on eBay, for a cost of $129.99 US dollars. It might be a good price if it is a good quality lamp, but if we search that same image in Google, we can find exactly the same lamp in Overstock, and yes, for less.
On the Overstock page, we have the exact same lamp, for $104.76.
Are you starting to see what this is all about?
POD – Print on Demand
While the term Print-On-Demand or POD was used a couple of years ago to refer to the printing of books, hoodies, mugs, pillows … on demand, in recent months a different use has been incorporated.
This model is based on finding a POD provider, who has an extensive list of products. In these products, they can print any design you want and send it to the client. Compared to eBay dropshipping or the common Shopify dropshipping with AliExpress or Oberlo, the POD makes you create your own designs, which generates the ability to have as many designs as you want in your store.
This began to be seen a couple of years ago with T-shirts as the main product, but growth has brought many new companies with many new products.
Among them, for making a short list you could find:
Tennis
Boots
Jewelry
Cell Phone Covers
Blankets
Towels
Backpacks
Bags
Caps
Watches
Sweatshirts
Wallets
And the list goes on and on, in fact, Printful, one of the largest POD providers in the world, has over 200 items where they can print your design, and they have integration for Shopify and WooCommerce.
This is a very powerful model since you can focus on a single niche (steampunk, for example), and create hundreds of products and designs on steampunk items, instead of having a store with several products, for several niches.
Shopify AliExpress & Oberlo
Probably the most popular of all, and I'm not saying it, Google says it:
The search for "Shopify AliExpress" 3 years ago was practically ZERO, several weeks without a single search.
But since mid-late 2016, it has not stopped growing, and this because it is one of the fastest and easiest online business models to start.
A bit like eBay dropshipping, as opposed to your provider, in this case, being AliExpress, or one of the hundreds of applications that have appeared in the last two years, such as Oberlo or Dropified.
The fact that three years ago nobody knew about it, gives a giant space in the market to be able to find a little exploited niche and start selling.
But surely you think, if it's so easy, why doesn't everyone do it?
Dropshipping Disadvantages
We must be aware that no matter how much we like anything, it will always have small defects that we will notice along the way, and dropshipping has one or another to take into account.
No control over quality
Since the supplier may have its warehouse somewhere in China, you are not in a position to see the quality of the product you are selling. Although you can ask for samples of it, it is common that factories in China are always looking for higher profits and invest less in raw materials. So today you may receive a necklace of excellent quality, and the next month's production may not be as good, and your customers may not be very happy about it.
Every day there is more competition
The biggest attraction of dropshipping is that you don't have to invest in merchandise. Something that 10 years ago was one of the main problems if you wanted to make a store. This has meant that many people who 10 years ago didn't have the money to create an online business, can now do so.
It's going to depend a lot on the niche you choose, and how you promote your products to the world. But every day it becomes more complicated to find that space to make a profit. In fact, 10% of all online stores in the world are built on Shopify. And the number keeps growing every week.
Limitations
Many companies around the world do not fully agree with this model. Payment processors such as PayPal and Stripe, consider dropshipping a risky business. While this doesn't mean you won't be able to use these tools, they will keep a close eye on you.
I've seen several cases of PayPal accounts holding money for up to 180 days. Of course, for this not to happen to you, you need to have your information, IDs and bank accounts in order.
Benefits of Dropshipping
We are also aware that not everything is bad, and the reason that new people join every day is that it works. Dropshipping also has its advantages.
Low initial investment
One of the biggest advantages is that you don't have to fill a warehouse with inventory to sell. Dropshipping allows you to sell any product you can imagine. And if it doesn't sell, you just delete it from your store and it's gone.
Although you will have to invest in things like advertising and maintenance of your store, it is a minimal investment compared to what it cost to start an online business a few years ago.
Free Resources
As I mentioned at the beginning of the article, today you can find millions of videos and articles about dropshipping in English. And although it is not yet so well known by the English-speaking market, the more than 7 million results in Google will be enough.
From the comfort of your home
All you need to start a dropshipping business is a computer and internet connection. If you are perhaps a student or an unemployed person, or have a job from 9 to 5 and want extra income, you can do it all from your couch.
There is no need to commute to an office every day, you choose your own hours and your own place of work.
Final Conclusion
Dropshipping can still be a very profitable business if done correctly. On our page, Success On Ecommerce, we have a completely free course in Spanish about how to start with Shopify dropshipping if you are a beginner and don't know where to start. Just like any other business, it is something that requires work, effort and perseverance in order to be successful.
And you, what do you think about dropshipping?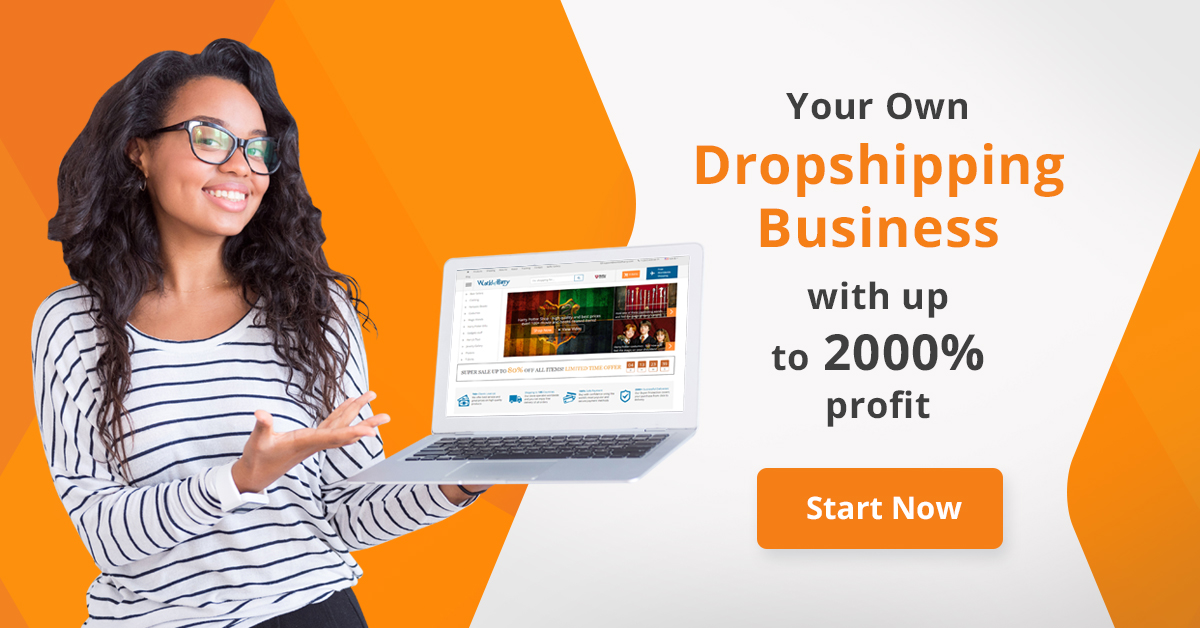 I am waiting for your questions or doubts. You can leave a comment and I will reply as soon as possible.