A few months ago I discovered that the Drop shipping business brought a real solution for everyone who wanted to run a drop shipping business simply! An easy tool to use where a total newbie can start making over $10,000 under a few months using this powerful tool.
The dropshipping business model work so gracefully. In that, even while at your normal 9-5 daily job you could start the business and make additional incomes that will completely blow your mind.
I know I know you will tell me! Hey, Mihai is this working for everyone? And I will tell you that in every other business, there will always be some success stories ( Read my personal story on AlidropShip ) and the bad ones just like in dropshipping. As well you can be interested in a Custom Dropshipping Store …
Alidropship Plugin Review [ Updated ]
To tell you the truth, most of the people think you don't need a dime to start a drop shipping business which of course is true. I mean, it's true you don't need to buy any product or have a stock of products at your house. You simply collect money from your customer and pay the supplier while you keep the difference as your profit. You act always like an intermediate between your customers and provider.
Like everyone knows and like in other businesses, there has to be an initial Investment ( minimal required just to start ). This could be on marketing strategies, tools to create your business brand or even platform to launch your business. Paid plugins for WordPress, WooCommerce, Facebook Ads and more … As you know the clients will not come to your door by themselves 🙂 you will have to show them the way to your door!
What's going to guarantee your success in this kind of business will be your plans, strategies, research and of course the right tools to optimize your drop shipping business and in this case, Alidropship Plugin will do the hard work for you even if don't have a clue about coding or technicals skills.
But now let's get back to our plugin review…
AlidropShip Plugin Review 2019
So, what's Alidropship Plugin and is it worth your $89? Well at the end of this post you should be the one who will say yes this is for me or not. Alidropship plugin ( normal version for WordPress ) is a premium WordPress plugin or a solution to the entire dropshipping business. The Plugin allows seamless importation of products from AliExpress to your website automatically with just a single click! You don't need to hire any WordPress expert guru to do this for you! Trust me you will do it with your eyes closed.
This lifesaver Plugin has various features that make the drop shipping business a whole lot easier.
Stuff like checking products with an ePacket ( Aliexpress sends you the products for FREE to your client's door ) option, auto price updates, product import, price setup, etc.
If you've tried importing products from AliExpress manually without the use of any plugin then you should have an idea. The whole process can be tiring and boring at the same time. Also to make things easier you can download the AlidropShip Google Chrome Extension to import the products from Aliexpress in the easiest way!
Imagine having to add over 50 products to your online store! You'll probably give up along the line. So, this is where the Alidropship plugin + Google Chrome Extension comes in that makes the whole process easier.
However, you should know that the plugin comes in two versions. The first one (Alidropship) been the default plugin is a standalone WordPress plugin, while the other (Alidropship Woo) is a Woocommerce integrated plugin. Purchasing the Alidropship plugin gives you access to the two plugins ( you can have one or the other using the same license). You can learn more about the difference between the two plugins here.
Alidropship Plugin Overview
Once you've created your dreamlife dropshipping website with WordPress, you need to install the Alidropship plugin to optimize your business.
IMPORTANT NOTE: AlidropShip Plugin and also the Woo version of the same can work with the PHP version 7.1 or 7.2 … It is important to check and make sure the version of the plugin you need .. v7.1 or v7.2 .. If you have doubts about your PHP version that your hosting uses you can contact your hosting provider and ask them what version they have installed for you. I prefer the version which uses the PHP 7.2 because of some speed improvements and security measures, also additional tools.
To do this, you will be redirected to the download page after the successful purchase of the plugin. And at the same time, you will also receive an email with the download link and your unique license key. Make sure you save that email or the details in a safe place.
To make it easier head on to your WordPress dashboard -> Go to Plugins -> Add New -> Upload -> And then select the plugin you just downloaded earlier with PHP v7.1 or v7.2…
After that, you can visit your Dashboard to monitor your business. The dashboard includes information about your recent order, traffic stats, and other website activities.
To easily import products from AliExpress, specify the categories, keywords, purchase volume, and other filtering options. This will allow you to narrow your search to the actual product you want. Additionally, while searching for the products, the Google Chrome extension also shows your products with the ePacket shipping option with AliExpress.
After all, is done, the product will be automatically imported on your website with the entire product variations and description. Watch the following video where explains how to import the products in your shop using google chrome.
How to Sync Products & Updates from AliExpress using the Alidropship?
Imagine having a sale on your website and getting to AliExpress you discover the product is out of stock. Or not just that, maybe it's a price increase.
How do you manage this since your customer already paid for the product? This and more are some of the reasons the Alidropship Plugin has been bliss in the dropshipping business. The plugin works by keeping your product info fresh with the latest data from AliExpress even when you are gone fishing 😛 Also you receive these updates on your emails so you can see them all the time using a phone or laptop…
Whenever the product is out of stock from your supplier on AliExpress you'll get a notification concerning that as I said earlier. Also, whenever there is a price increase or decrease you will also be notified concerning that. So, it will be left of you to keep the difference as an additional profit whenever the price reduces from your supplier.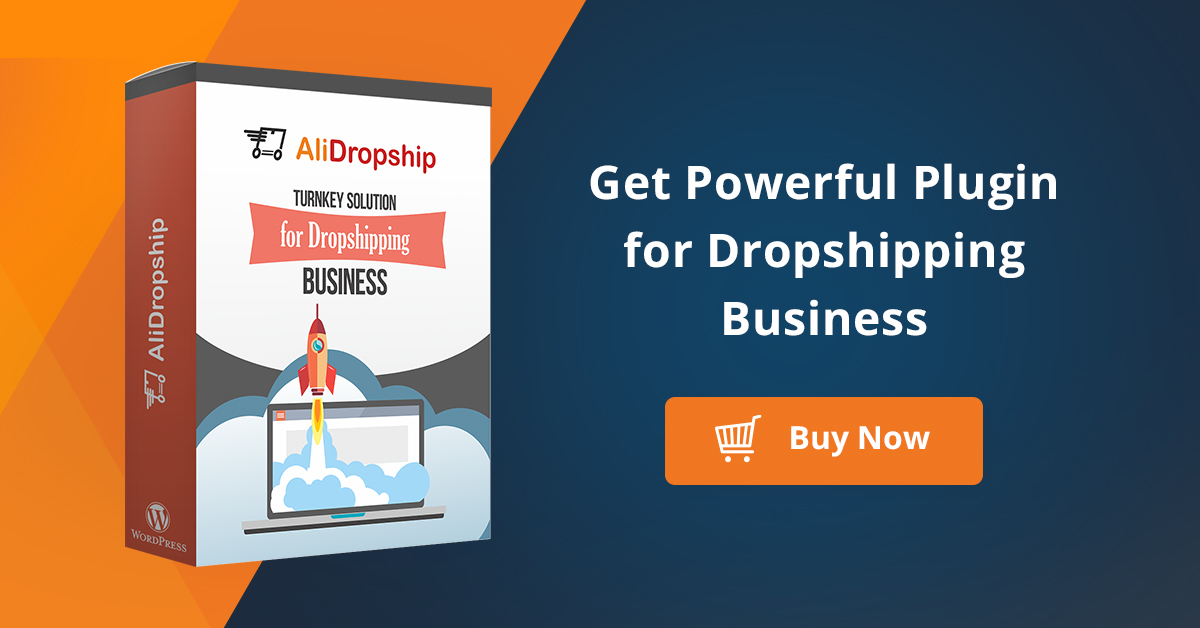 How does the Alidropship Price Mark-Up System work?
The pricing set up is also one of the redundant aspects of every dropshipping business. Whenever you import a new set of products you need to set up their prices in such a way that will guarantee your profit. The experts from Alidropship they recommend using their formula of earning the 50% … It's going to take a lot of time and stress to add/modify the prices for each of your products. But using the Alidropship plugin, you just a click away from setting the price for your entire products automatically.
The Plugin uses a simple math expression. This is done in a way that the price on your website is dependent on the actual cost of Aliexpress.

This way, whenever there is a price increase on AliExpress, your product price will be updated automatically using the math expression.
Furthermore, if you so which to change the pricing formula maybe for more profit or competition sake. All you need to do is adjust the pricing formula to the one that meets your needs.
Also, you can show your prices in different currencies on your website and also activate the rounding option to assigned cents.
There are many marketing tools included in Alidropship Plugin?
The answer is YES! As well you could be interested in the AlidropShip Woo Plugin for Woocommerce.
The dropshipping plugin also comes with its marketing tools which include the following:
Email list – it's a common experience to have a nice website with average or even more traffic but with no conversion.
This is when it usually dawns on most store owners that there's more to building a website and adding products to it. The average conversion rate is usually 1-2% that's even when we are doing everything right. Email marketing is one of the strongest strategies to increase your conversion rate and this happens to come with the Alidropship plugin.
The plugin helps in collecting emails from customers and not just that. It also helps to collect email from a potential customer that visited your online store without making a purchase.
Discount Coupons – its no secret that customers like to get a discount on their purchase, even me, and the coupon codes always gives that feeling.
While selling in a competitive niche, not using one is like giving your enemy the gun. The discount coupons can increase sales drastically on your website. As a result, Alidropship allows you to run sales and promotions by offering your customers coupon codes to save their money.
Additionally, while setting the coupon codes Alidropship allows you to choose if the coupon will be set in a dollar off, percentage off, free shipping, etc.
Abandoned Cart – this happens due to a variety of reasons. Sending follow up emails can be the best way to recover cart abandonment. You can download the plugin for free from here: Abandoned Cart Alidropship
You should be less worried about this using the Alidropship plugin. The plugin comes with the set of pre-loaded professional emails to do just that.
Even better, you could also re-write the emails to suit your needs while following up on your customers.
Product Reviews – Nobody wants to be the first buyer especially when they don't trust you. With this feature in the plugin, you can drastically boost your customers' trust and confidence to buy on your website. The plugin allows you to import reviews and comment directly from AliExpress to your dropshipping website. The best part is you can also edit these reviews and comment on your website to meet your actual needs.
Is there any cashback method to earn extra money with AlidropShip or Aliexpress?
Yes of course! The plugin as I mentioned several times comes with built-in features that help you to save money and sell more! This is a feature I love with the Alidropsip plugin. This feature allows you to use a special affiliate link with AliExpress whenever you order a product and once the product is delivered to your customer to earn a certain commission (7-15% per product) from AliExpress.
Here is how to activate this feature:
First, you need to register with the AliExpress affiliate network. Once approved copy your unique affiliate URL and place it in its field in the plugin setting.

Once this is set up correctly, whenever you place an order on AliExpress you will be redirected to AliExpress through your affiliate link. As a result of this, you will get a 7-15% commission on the product you order for your customers from AliExpress and at the same time keep your profits.
Alidropship Plugin – Is It Worth The Price of ($89)?
I believe the plugin is worth the price and more! because of the features it posses are just hard to come by. Not just that, using the plugin will also save tons of hours and stress. But why take my word for it when you can check it out. Below are some of the key features in the Alidropship plugin.
WordPress Built-In-Themes: the plugin comes with own WordPress theme. These are professionally designed themes that can be easily set up and at the same time easy to customize.
The best part is that they are completely optimized for the highest conversion rate and also mobile friendly.
Lifetime support and free Update: Once you purchase the plugin for the one-time fee of $89 you have access to life-long updates of the plugin and Alidropship support.
Order Automation: the plugin makes the ordering for product process a stress-free one. Instead of manually inputting your customer data whenever you have a sale, all you need to do is push the order button and everything will be sent to your customer.
Auto Search & Import: with the help of the plugin you can easily use a different integrated filter to find your desired product on AliExpress. Immediately you find them just import them directly to your website with just a single click.
All in One Solution: the functionality of the plugin allows you to manage all your product sales, pricing, traffic stats, profits and orders all in one single control panel.
WooCommerce Support: you also get to enjoy a variety of WooCommerce themes and extension and other WooCommerce add-ons by using the Woo version of the plugin.
ePacket shipping Filter: with features, you increase your customer experience by providing a fast delivery service through the help of the ePacket option.
Payment Gateways integration: Alidropship plugin also support most of the popular Payment Gateways like Paypal, Stripe, PayU and many others…
Alidropship Plugin Pros & Cons 2019
Here are the pros and cons I noticed with the plugin.
Pros
Seamless importation from AliExpress to your website.
Opportunity to make additional income with AliExpress
Optimize for high margin profits
Cons
The plugin only supports the built-In-themes.
My final verdict about AlidropShip Plugin
The plugin is a good deal for anyone thinking of starting a perfect dropshipping business. The investment price of $89 is way too low to the kind of ROI you'll make using the AliDroship plugin.
The time you spent on adding a product manually from AliExpress will be saved. Which can be the channel to something that matters?
Stuff like marketing your product and creating social awareness for your business.
Ready to try the Alidropship plugin?